• Astro • Back to the future • black teenagers • Dante Crichlow • Eden Duncan-Smith • movie review • Netflix • sci fi • Spike Lee • Stefon Bristol • time travel
The story: Two Brooklyn teenage prodigies, C.J. Walker and Sebastian Thomas, build makeshift time machines to save C.J.'s brother, Calvin, from being wrongfully killed by a police officer. Director: Stefon Bristol Stars: Eden Duncan-Smith, Dante Crichlow, Astro  My thoughts: As much as I was glad to see this one show up on Netflix after hearing about it awhile before it was actually released I was a little disappointed on this one. The story was interesting, it had a very pleasant surprise early on and it features Astro whom of which I've been a fan of since he was a kid featured on music competition...
---
• black superheroes • Dennis Quaid • Jack Reynor • Michael B. Jordan • movie review • Myles Truitt • sci fi • Superhero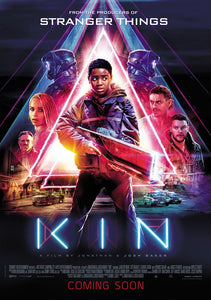 Movie description: Chased by a vengeful criminal, the feds and a gang of otherworldly soldiers, a recently released ex-con, and his adopted teenage brother are forced to go on the run with a weapon of mysterious origin as their only protection. Directors: Jonathan Baker, Josh Baker Stars: Myles Truitt, Jack Reynor, Dennis Quaid    My thoughts: I love the premise of this movie and what the film makers were trying to accomplish! It's not the strongest movie and is surely not for everyone but characters are interesting enough to keep you watching. This is another movie with a smaller budget but still does enough to satisfy...
---
• black superheroes • chronicle • Dane DeHaan • Michael B. Jordan • movie review • superhero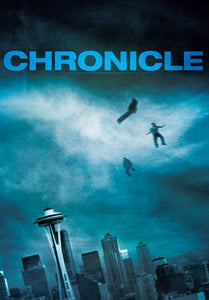 Movie description: Three high school friends gain superpowers after making an incredible discovery underground. Soon they find their lives spinning out of control and their bond tested as they embrace their darker sides. Director: Josh Trank  Stars: Dane DeHaan, Alex Russell, Michael B. Jordan  My thoughts: This is a small sleeper type film that I think everyone knew about! I took it as a small budget character study on how a villains can already be among you just waiting for an opportunity to step into their true evil. In this movie it wasn't the big things that stood out to me, it was the...
---
• black superheroes • Dominique Fishback • Jamie Foxx • Joseph Gordon-Levitt • movie review • Netflix • Project Power • Superhero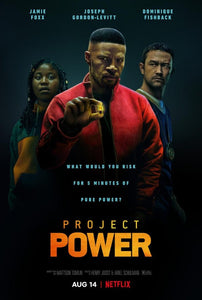 Movie description: When a pill that gives its users unpredictable superpowers for five minutes hits the streets of New Orleans, a teenage dealer and a local cop must team with an ex-soldier to take down the group responsible for its creation. Directors: Henry Joost, Ariel Schulman Stars: Jamie Foxx, Joseph Gordon-Levitt, Dominique Fishback My thoughts: I dug this movie and I feel that it's watch a watch, but I can see why some folks might not. It's a small film that does a good job of feeling like its bigger than it actually is but not at the level of the big budget summer superhero...